A Stalwart of Military Tailoring
From the earliest days of its establishment, Gieves & Hawkes earned a reputation for being at the forefront of military tailoring. The company's commitment to precision and attention to detail made it the trusted choice of officers and servicemen alike. Its uniforms, whether for the British Royal Navy, the Army, or the Royal Air Force, have always embodied the quintessence of military regalia. These uniforms were not only designed to serve a functional purpose but also to convey a sense of dignity, honor, and tradition. Gieves & Hawkes has dressed officers for some of the most significant events in military history, from the Battle of Trafalgar to the trenches of World War I and beyond.
The Naval Connection
One of the most enduring relationships Gieves & Hawkes has had is with the Royal Navy. In 1785, the company established a foothold in naval tailoring when it became the official supplier of uniforms to the Admiralty. As a testament to the brand's quality and innovation, it designed the classic Naval Pea Coat, which remains an iconic piece of naval attire to this day. The Naval Pea Coat, with its double-breasted design and distinctive anchor buttons, is a symbol of Gieves & Hawkes' contributions to naval fashion and its commitment to preserving tradition.
A Legacy of Uniform Excellence
Gieves & Hawkes' commitment to uniform excellence extends beyond the shores of the United Kingdom. The company's influence in military tailoring has reached international proportions, with various foreign military forces seeking its expertise. Whether it was crafting uniforms for foreign dignitaries, royalty, or esteemed military personnel, Gieves & Hawkes has been a beacon of British tailoring craftsmanship on a global scale.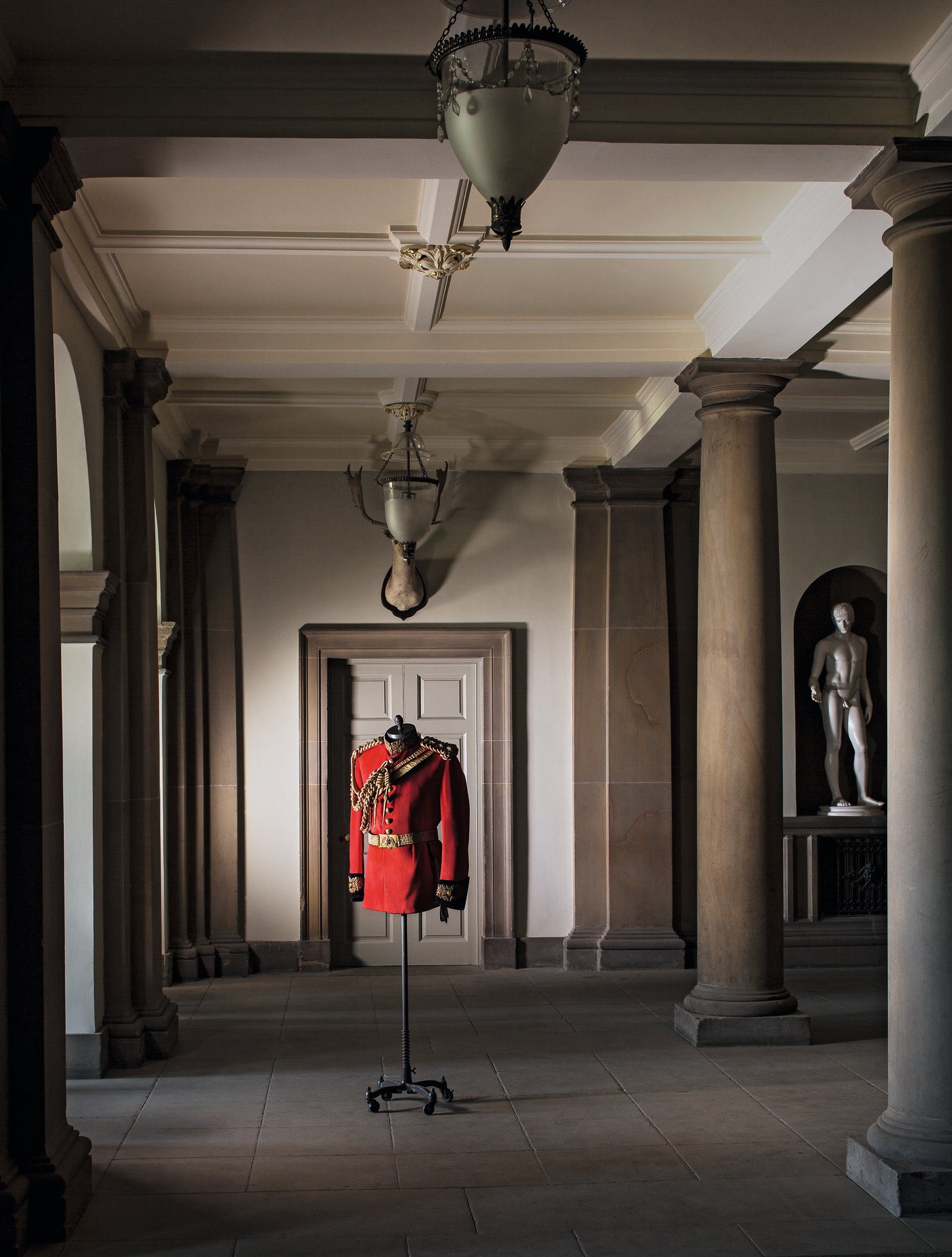 Tailoring for the Modern Military
While rooted in tradition, Gieves & Hawkes continues to adapt and innovate, catering to the needs of the modern military. Its commitment to combining functionality with timeless elegance is exemplified in the contemporary uniforms it provides. These uniforms are designed not only for battle but also for ceremonial occasions, parades, and state events, upholding the same standards of excellence that have defined the brand for over two centuries.