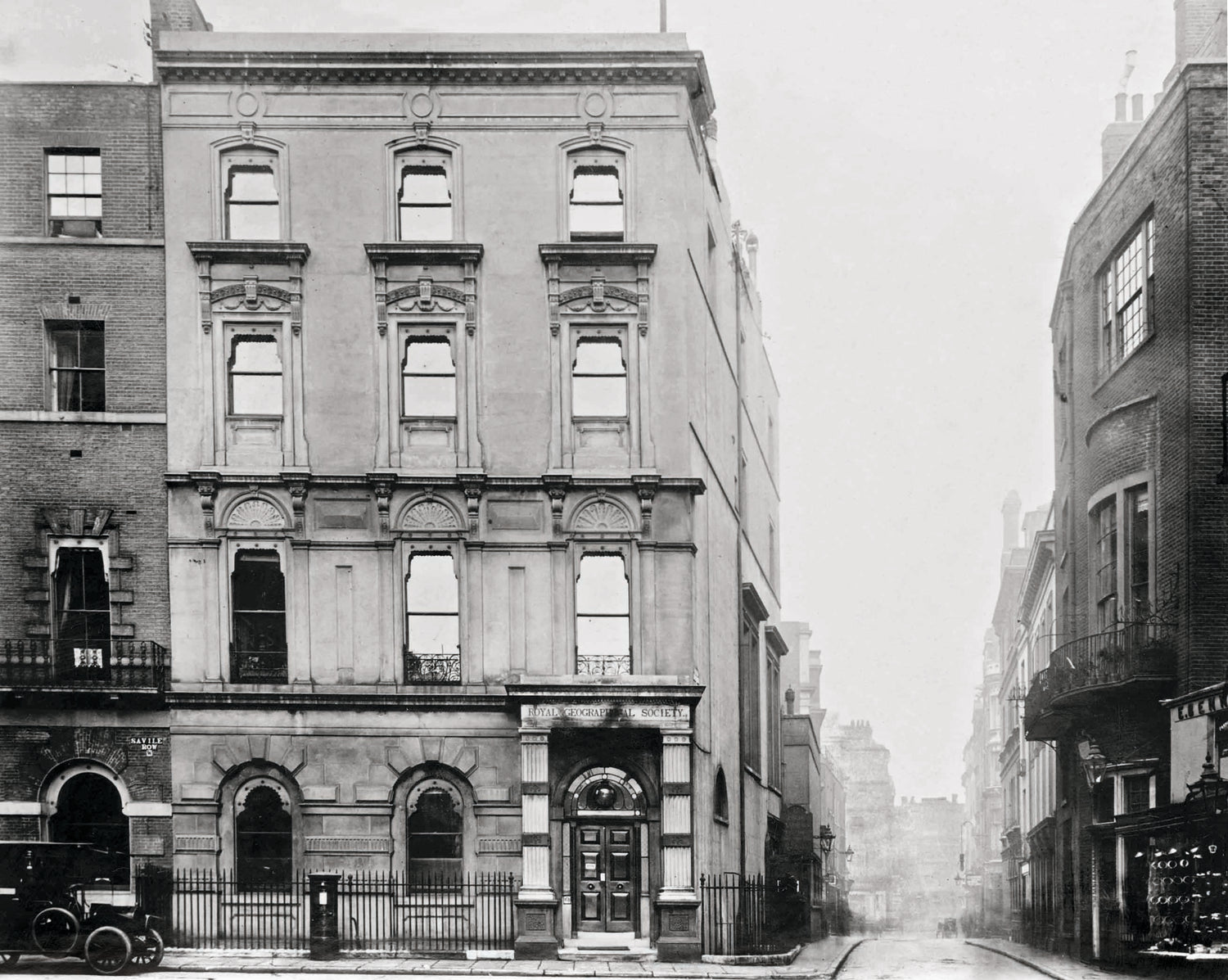 No1 Savile Row
Originally home to Lord Fairfax, royal commissioner of customs for King George III. Gieves & Hawkes take inspiration from a rich archive and history while also drawing on over two centuries of craftsmanship and innovation.
Passing into the possession of the Dukes of Devonshire in 1756, No.1 provided a fine London address close to the Court of St. James's. Home to the distinguished Royal Geographical Society from 1870.
Hawkes, the most prestigious military and court tailors in London, purchased No. 1 in 1913, establishing Savile Row as an epicentre for fine tailoring. This address would go on to become synonymous with London style, dressing the wealthiest and most powerful from Royal Dukes to the political, aristocratic and military establishment.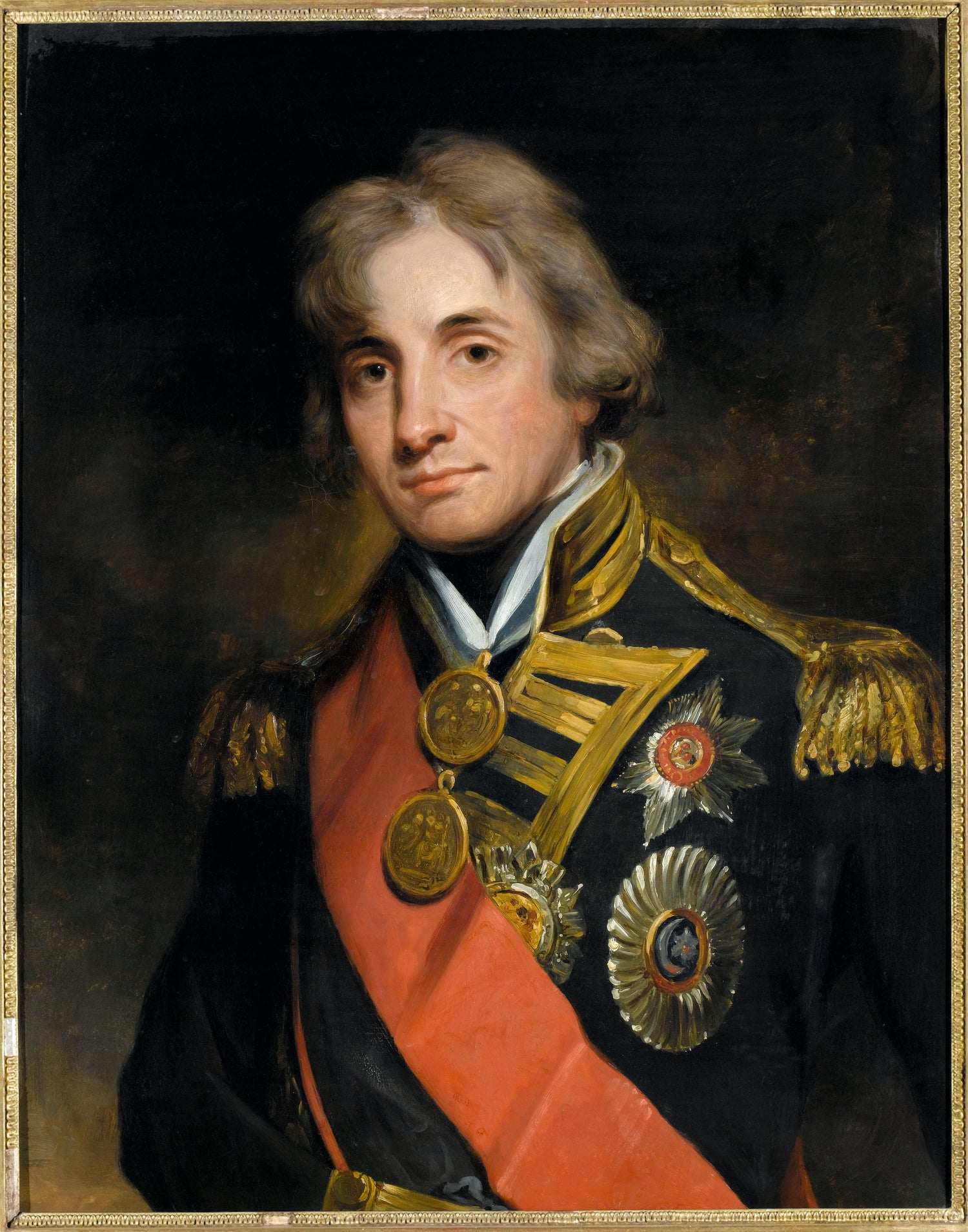 Service to the Military
As two independent companies, both Gieves and Hawkes could hardly have had better military credentials than having The Duke of Wellington and Lord Nelson as customers.
By the late 19th.century, they were kitting out some 98% of naval cadets at Dartmouth and then 5 out of 6 when they later became naval officers.
Gieves' service to the Royal Navy included an efficient and practical telegraph system, a handy dress indicator and a life saving waistcoat which incorporated a life belt to be inflated when necessary.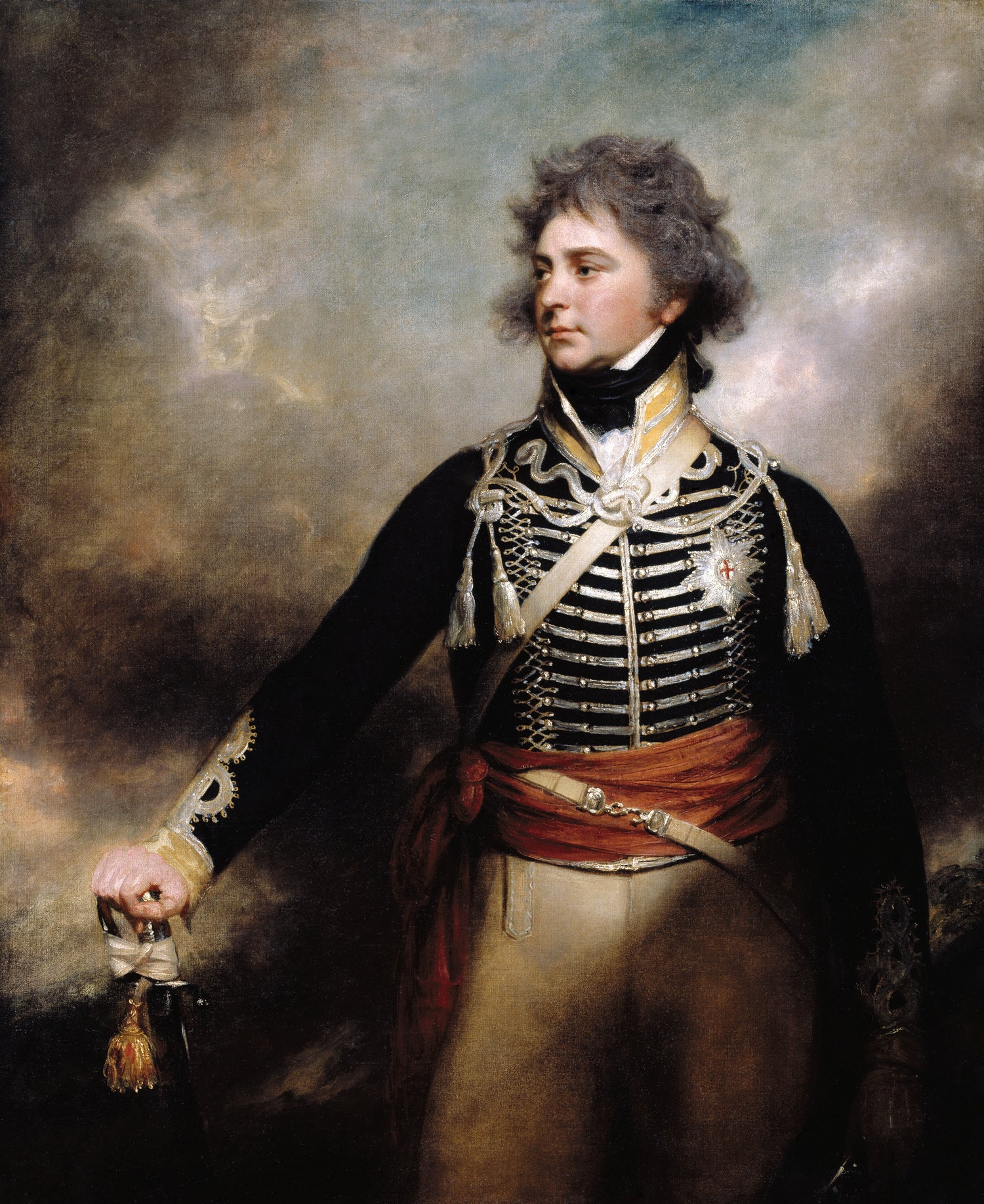 Royal Tailors Since 1789
Warrants holders since George III in 1789, Gieves & Hawkes has continuously enjoyed the patronage of British royalty, reinforcing its unparalleled pedigree and international status.
In 1953 the Company famously made the late Queen Elizabeth II's boat cloak photographed by Cecil Beaton. Other British royals have been dressed by Gieves & Hawkes including The Prince of Wales, now King Charles III, his grandfather King George VI and great grandfather King George V, as well as Princes William and Harry.
 Over the years Gieves & Hawkes have tailored clothes for the royal houses of Denmark, Norway, Yugoslavia, Belgium, The Netherlands, Spain, Greece, Romania, Ethiopia, Lesotho, Jordan, Iraq, Malaysia, Brunei, Thailand and Tonga as well as the Aga Khan.
Today the Company's Royal Warrants stand in recognition of unrivalled quality and service. The combined tradition of excellence and craftsmanship since 1771 have led us to supply not only royal houses in Europe and around the world, but also many famous stars of stage and screen, sports personalities and other famous public figures.
Today, resplendent No.1 serves as the global headquarters of a British luxury brand dedicated to the pursuit of excellence.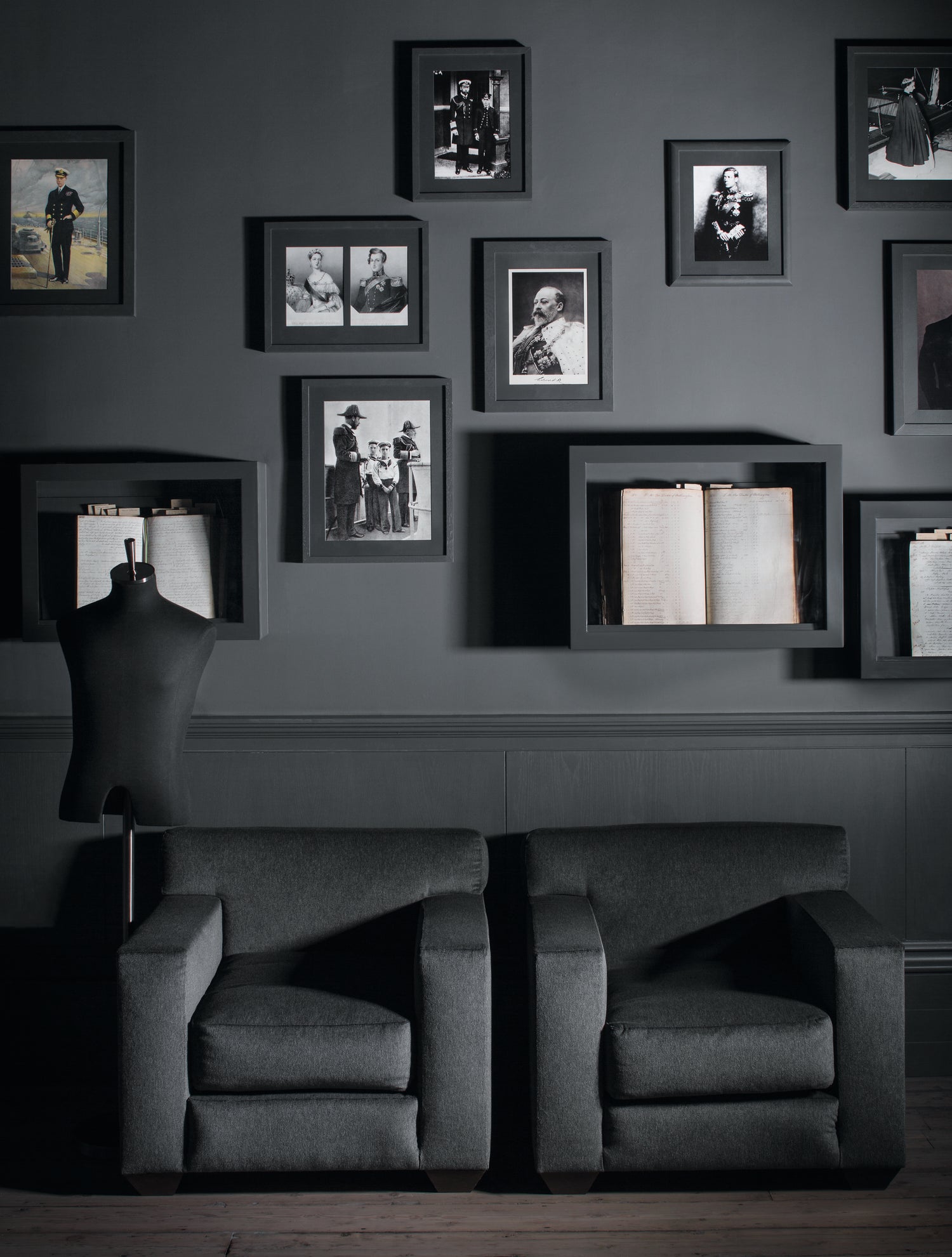 Gieves & Hawkes In The 20th Century
The outbreak of war in 1914, and again in 1939, saw greatly increased demand for naval and military uniforms and accoutrements from both Gieves and Hawkes.
Conversely, during the intervening years of peace, the need for civilian clothing gave rise to a new concept called ready-to-wear, at least initially in more casual attire and followed later by more formal tailoring in the post war period.
Hawkes & Co were the first tailors on Savile Row to introduce ready-to-wear in the 1920s. By 1939 this was being advertised as 'Immediate Wear', certainly in the case of military uniforms.
This development had effectively been pioneered by an early comprehensive mail-order catalogue produced by Gieves in 1910.
Despite the devastations at several branches of Gieves in the Blitz, all were open again for business very shortly afterwards.
Gieves acquisition of Hawkes in 1912 and their subsequent relocation to No. 1 Savile Row firmly endorsed the combined company's commitment to the craft of traditional bespoke tailoring which has been carefully maintained into the present century.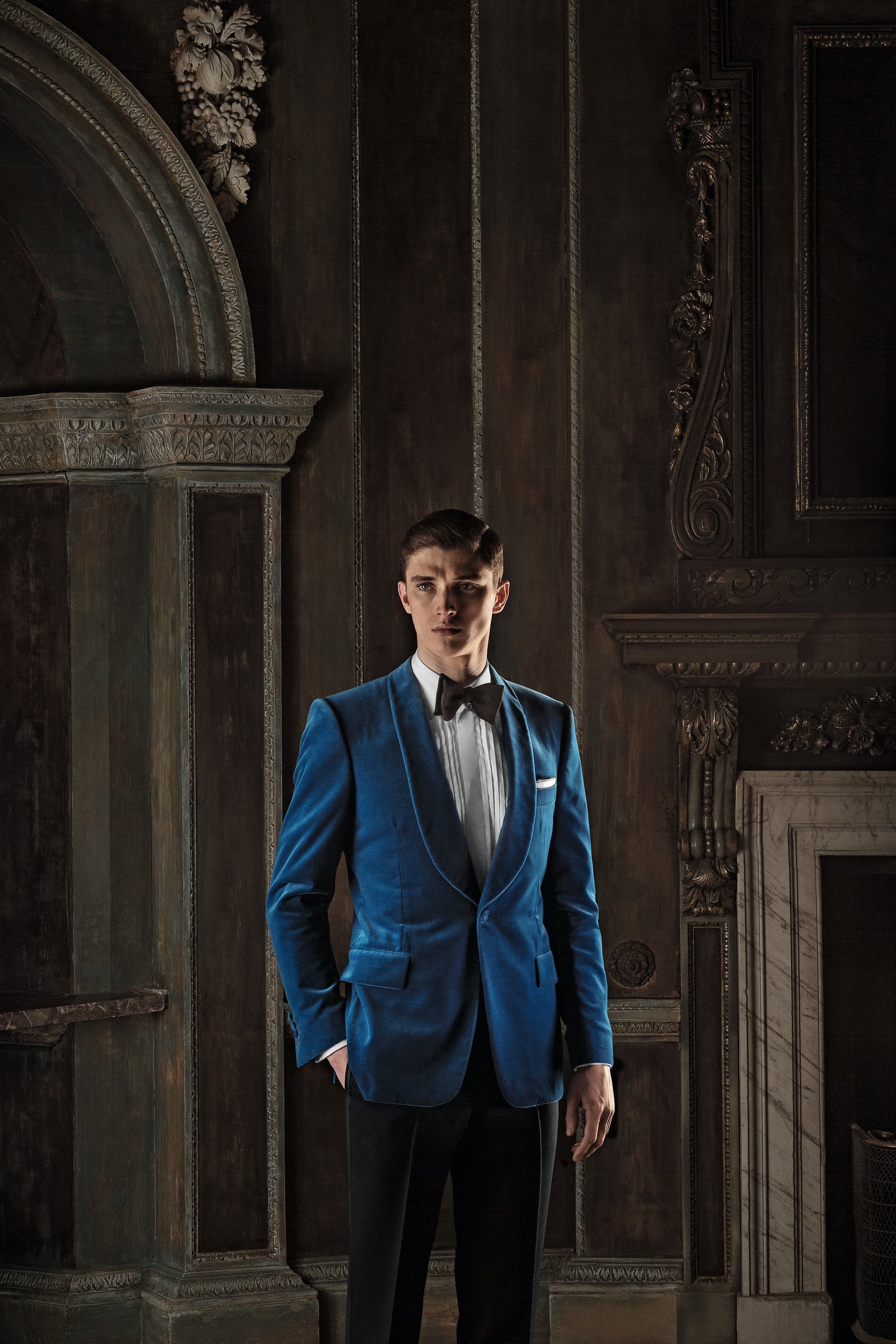 Gieves & Hawkes In The 21st Century
In 2014 the William Kent designed grand London townhouse, the company's home for over a hundred years, underwent a comprehensive refurbishment, adding a sophisticated, masculine and more contemporary atmosphere, that adapted to the changing lifestyles of Gieves & Hawkes' clients.
Under one roof the company housed a full bespoke workshop, made to measure and military departments and archive rooms along with seasonal ready to wear collections which continued to balance quality, cut, style, and workmanship in keeping with Gieves & Hawkes' high standards and customers' expectations.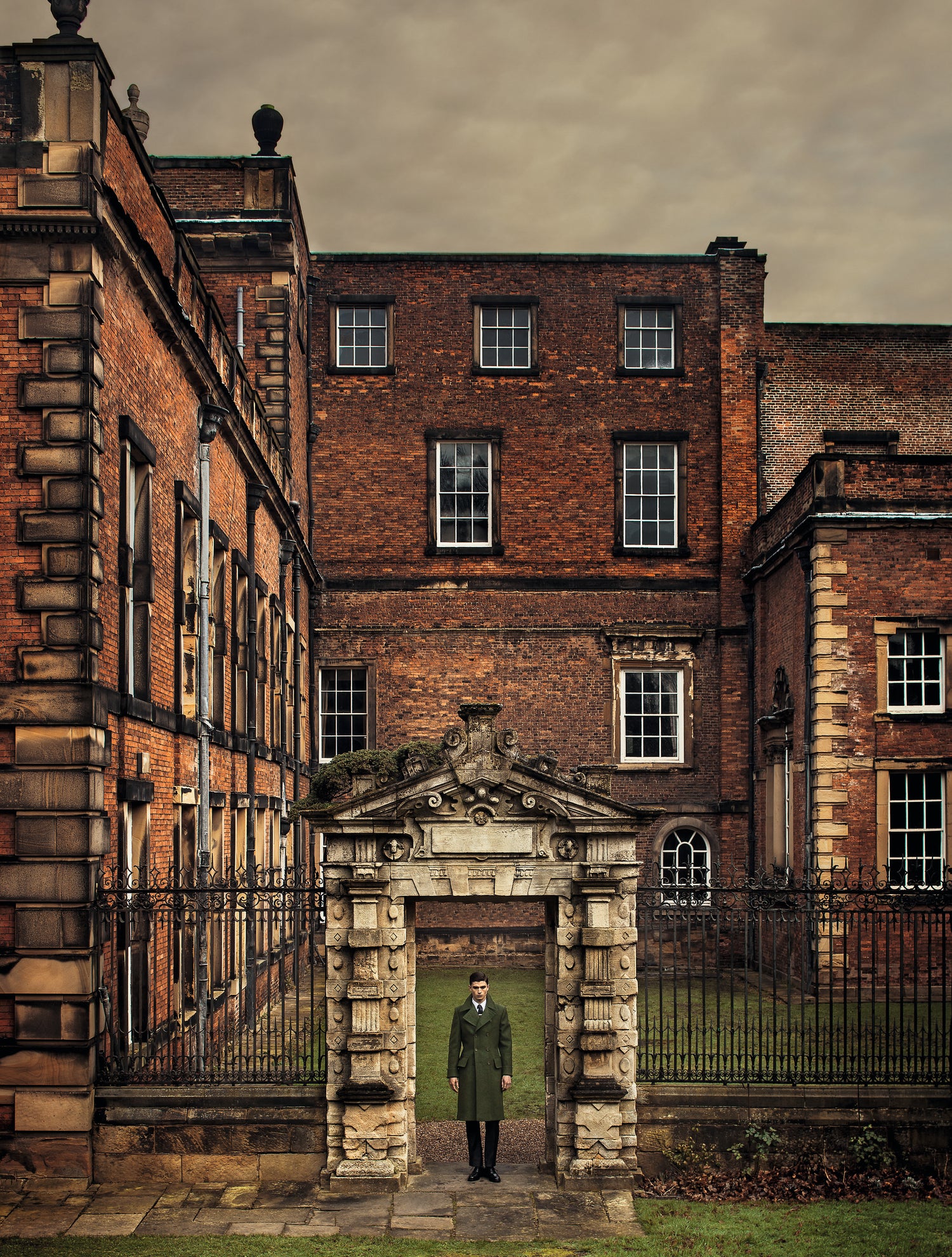 Gieves & Hawkes Today
Gieves & Hawkes is one of the most iconic and esteemed Houses worldwide in tailoring, menswear and military dress. With over 250 years of history, provenance, and arguably the most comprehensive archive in our community.
Now back in British hands. Gieves & Hawkes are incredibly lucky to have a parent group that is totally invested in returning the business to where it should be.
The business has a broad and ambitious agenda that is being implemented without haste, but crucially, with care and consideration.
The purpose is not to reinvent the business, the responsibility is solely to act as custodians for the next generation. To evolve the business and to ensure that the next 250 years of Gieves & Hawkes sees the brand continue to flourish.