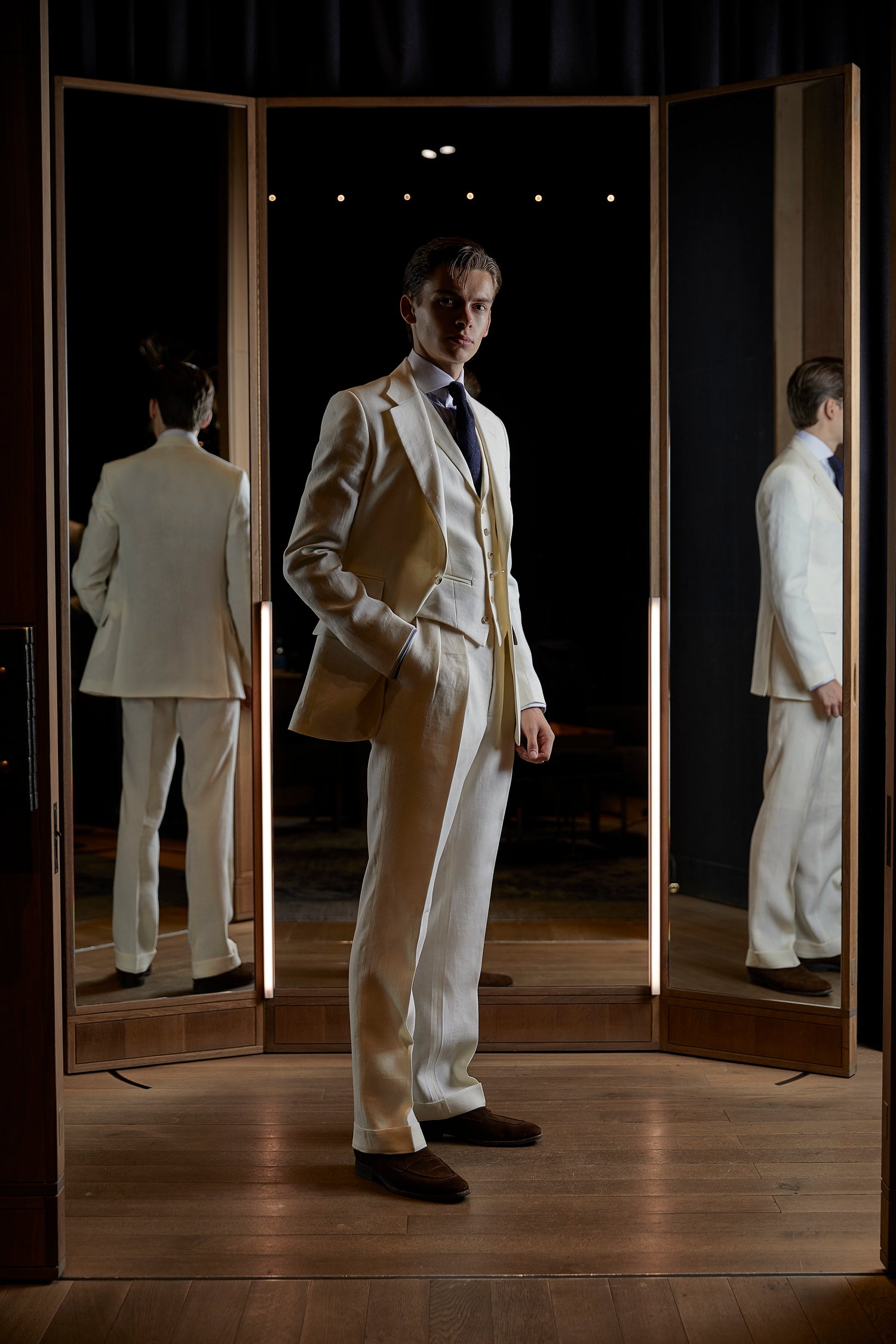 The Journey
Meeting your Consultant:
To book your first appointment and meet with your dedicated specialist, you can either use our online calendar to select a time and day at any one of our boutiques, call your nearest store, or visit us in person.
When you arrive for your first consultation, we walk you through the entire process which is split into 3 core elements:
BOOK AN APPOINTMENT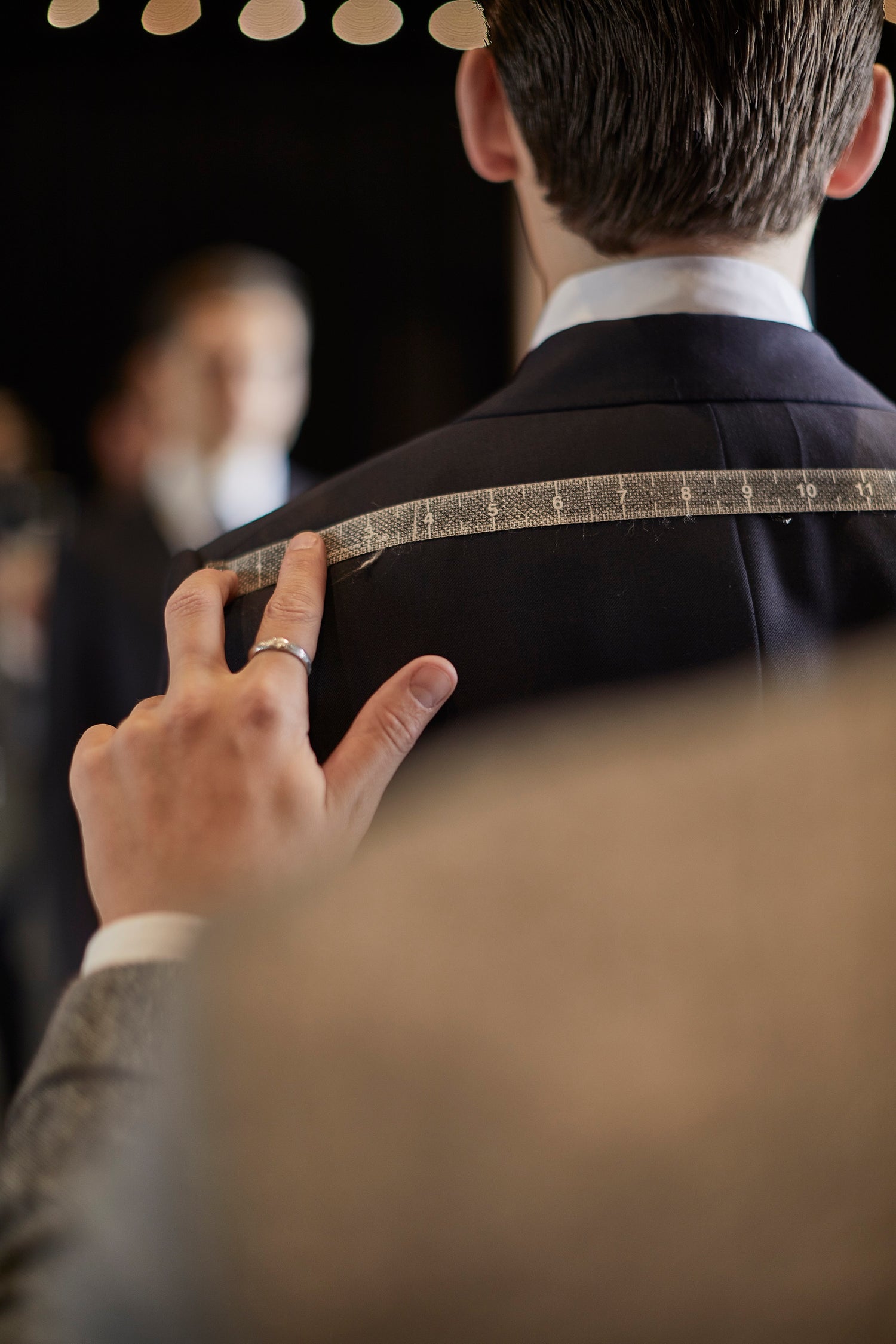 Block and Measurements
We introduce you to our brand new unique in-house MTM block – this is essentially the blank canvas for your garment.
Once you and your specialist have found the correct block for you, we then take a series of precise measurements. All of which are recorded and saved to your private profile for life, so that every time you return we have your exact measurements that we can refer to whilst re-measuring
you.
Book an appointment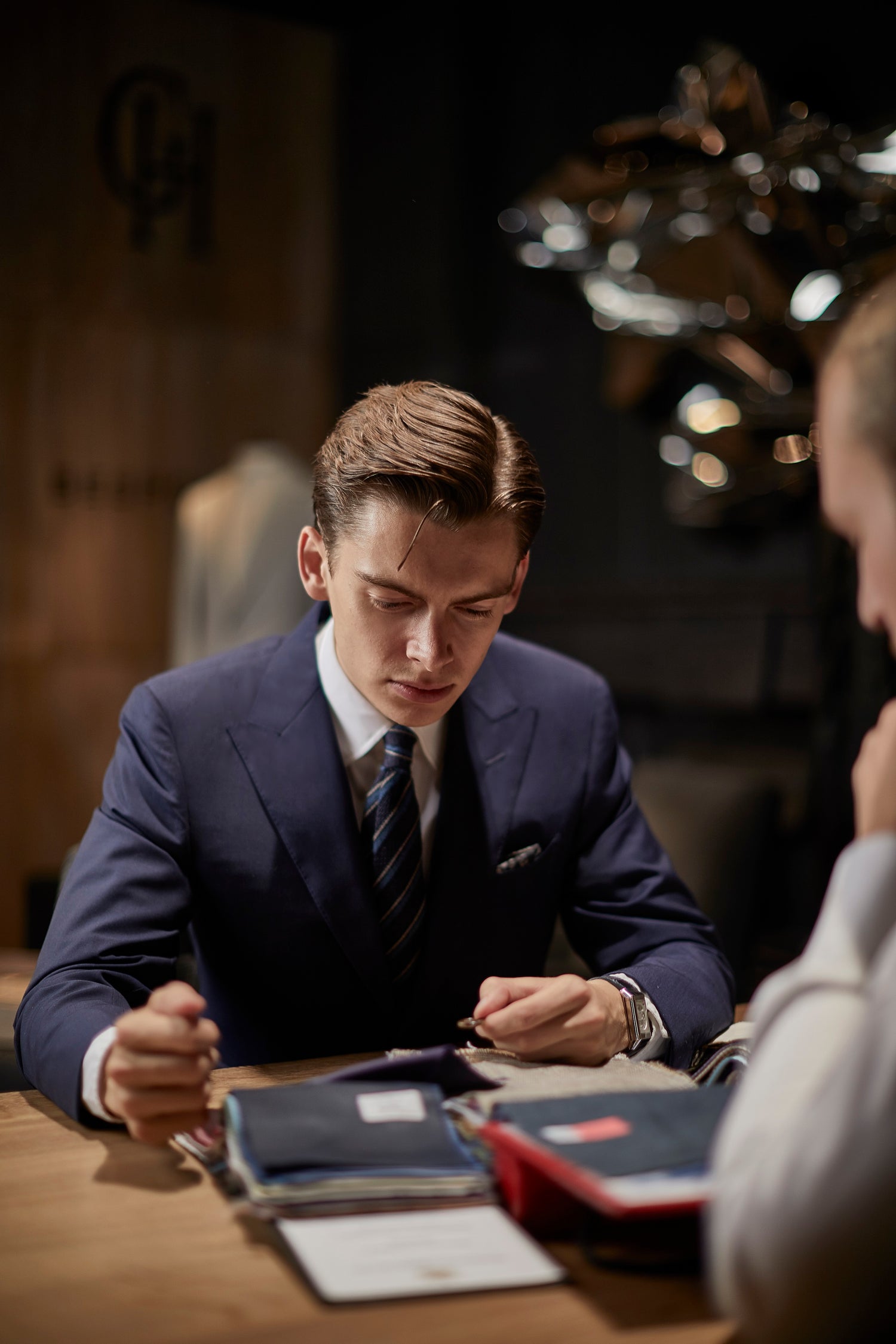 Cloths & Detailing
Our reputation and heritage means we have deeply forged relationships with the finest mills and fabrics merchants across the globe, giving you access to the most comprehensive library. Not only this, several mills, both in Britain and Europe produce exclusive fabrics and patterns for Gieves & Hawkes.
This not only demonstrates our reputation, but most importantly, the exclusivity we are able to offer you. Based on the type of garment, occasion or season, your specialist will guide you through the best cloth weights, colours & patterns.
Having chosen your cloth and had measurements taken it is time to select your personal touches - from lapel style and width, jacket type & closure, through to lining colour and pocket styles. For trousers, details incl. belt loops, side adjusters or brace buttons. Turn-ups (cuffs) or a plain finish, type of pockets, button style, pleating and more.
Book an appointment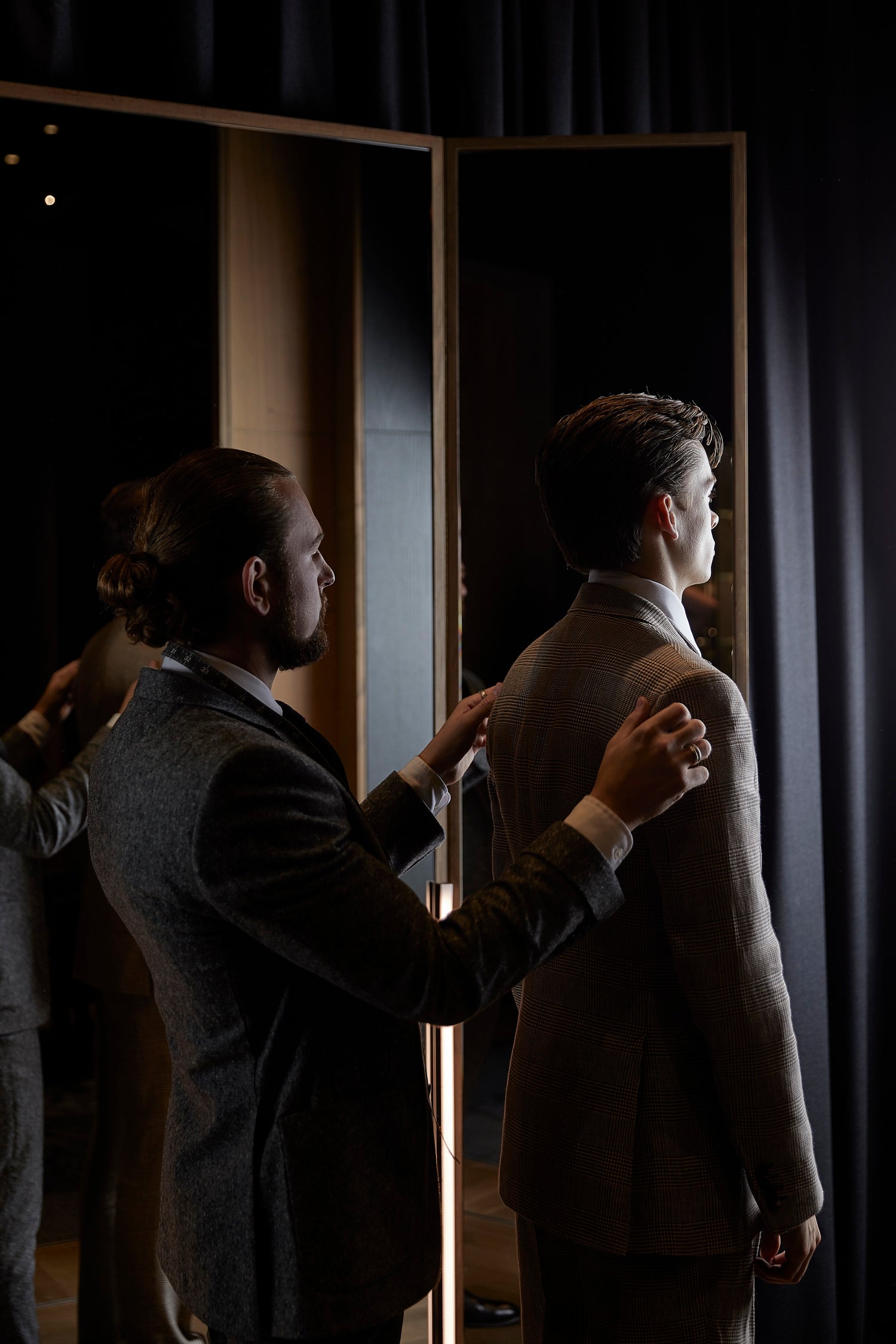 The Finished Article and Final Fitting
In just 5-6 weeks your garment will be created with the utmost care and attention. Once ready, we will invite you back for your final fitting where your finished article is unveiled.
If any small further adjustments are required, your specialist will pin you and these last touches will be amended on site by one of our in house tailors.
Our Made-to-Measure service is available at every single one of our stores; Bath, Birmingham, Chester, Winchester, and No.1 Savile Row, London.
Book an appointment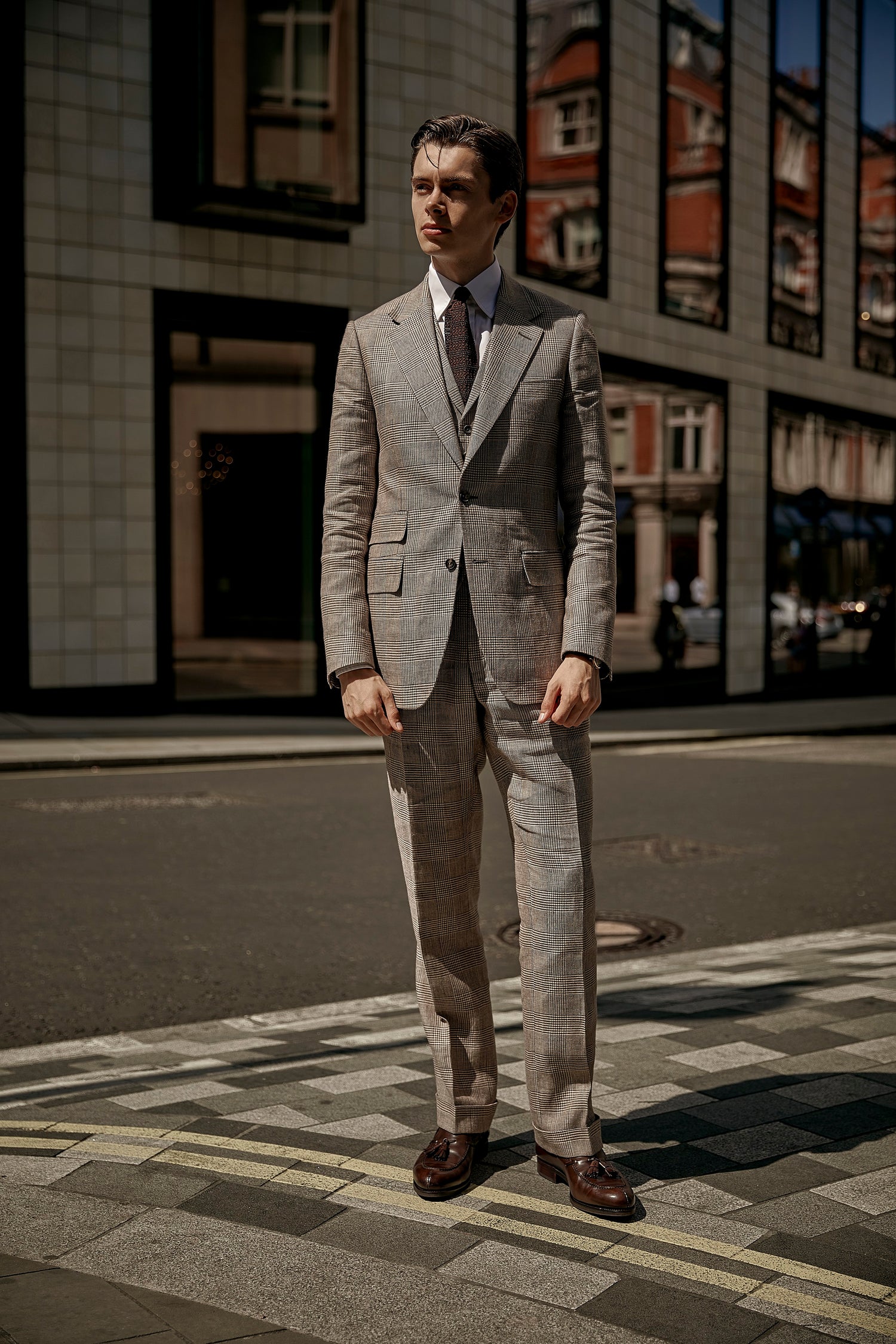 Book a made-to-measure appointment